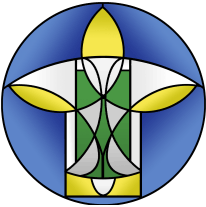 "Our Legacy – Serving Our Future" campaign is not one dimensional. It's missional. It's financial. It's short-term. It's long-term. It's for today. It's for tomorrow. It's for our parish family. It highlights the importance of our parish community made up of people who make St. Bernadette what it is – welcoming, prayerful, compassionate, and generous. It inspires us to create a legacy of our own.

This campaign will address the necessary modifications and building code upgrades to the school/community building and parking lot in order to continue our parish mission. We plan to do this in 3 stages;

Stage 1: Life Safety Stage (most urgent and important)
Stage 2: New Heating & Air Conditioning in School/Community Bldg.
Stage 3: New Parking Lot with Lighting

Thank you for your generous support!